Share this
James Gunn is toiling away at his new DC universe. Gunn has shared some fantastic comic art along the way, showcasing some amazing stories and characters that we all want to see on the big screen. As far as casting news though…it's been rather quiet. One interesting connection on Instagram may have changed that, even if just for one role.
Frank Grillo recently teased on Instagram that "the only constant in life is #change" with a pic of the DC logo.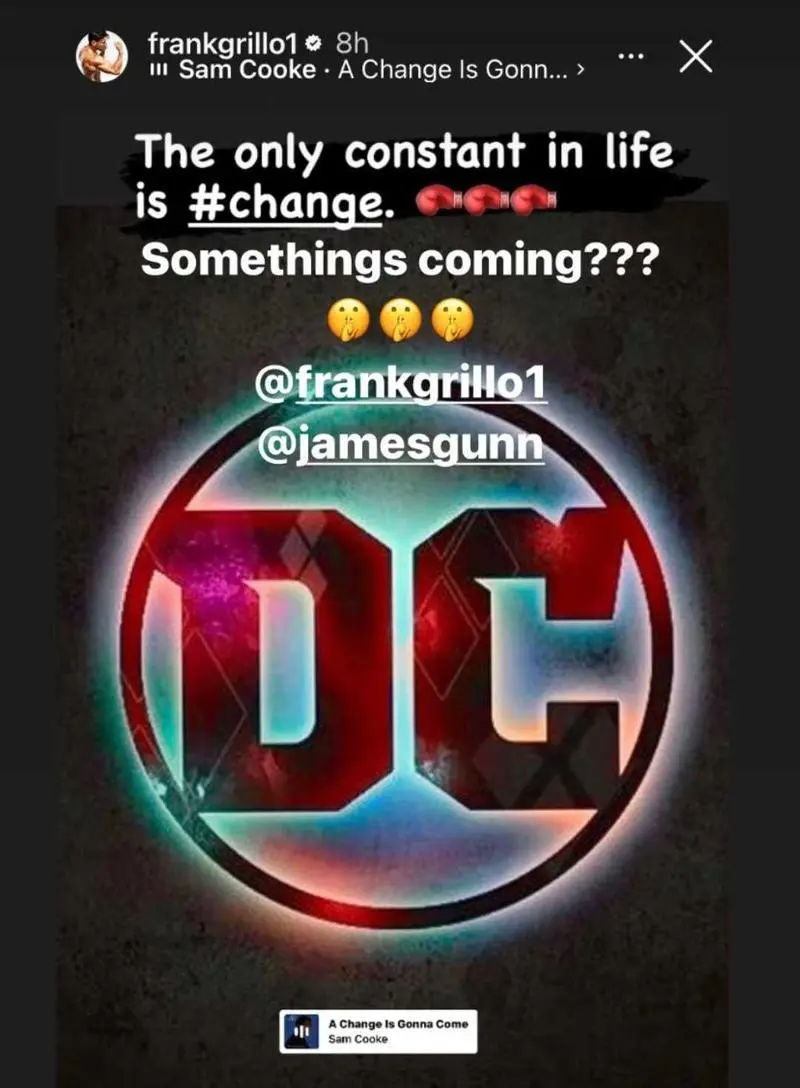 I don't believe Frank Grillo being cast in a role for James Gunn's new DCU should be that surprising. Grillo is a fantastic actor who is in great shape. He's also no stranger to super hero movies or franchises. As you'll recall Grillo played the role of Brock Rumlow aka Crossbones in the MCU.
Grillo has a knack for action and I could see him playing a myriad of roles in the DC cinematic universe, with everyone assuming Deathstroke, but what if James Gunn were to cast him in a surprising role? Let's say something along the lines of the elemental superhero, Swamp Thing!
James Gunn posted this fantastic artwork of Swamp Thing on February 9th and the first comment is from @frankgrillo1, the official Instagram page of Frank Grillo, commenting that he was "getting this tattooed on chest". Then, almost a week later we get the aforementioned DCU tease from Grillo on his own Instagram stories? Could Grillo be in the process of becoming the new Swamp Thing? Maybe, but at this moment it's something fans can hope for!