Share this
Paramount Pictures dropped a new trailer for Teenage Mutant Ninja Turtles today and I have thoughts…
OK, so first of all…WOW! That looks fantastic! There was so much more info about the plot and characters than what we got in the initial teaser trailer. We also get a look at all of the other mutants that will cause said "Mayhem". But where did they come from? What made them mutants? We also got an awesome introduction to a new mutant to the franchise "Super Fly" voiced by Ice Cube. It looks to me like he is going to be a great antagonist to the Turtles.
In the trailer alone there some amazing examples of the voice cast bringing these characters to life in a way that will only elevate the movie. Ayo Edebiri (The Bear, Big Mouth) already seems like a fantastic choice for April O'Neil. The brief moments of here discussing things with the turtles seems like there is some great chemistry there. We've previously heard the turtles but in this trailer we get a much wider range of their emotions.
I love that we get a deeper look at the Turtles as they struggle with being teenagers in a world that would ultimately reject them for what they are. We seem them wanting to be a part of the world they live under. We get a glimpse into their desires like going to school and having a girlfriend. We also see the family dynamic with more from Jackie Chan's interpretation of Splinter. I absolutely loved the joke about not using the word "rat" in the context of being a snitch!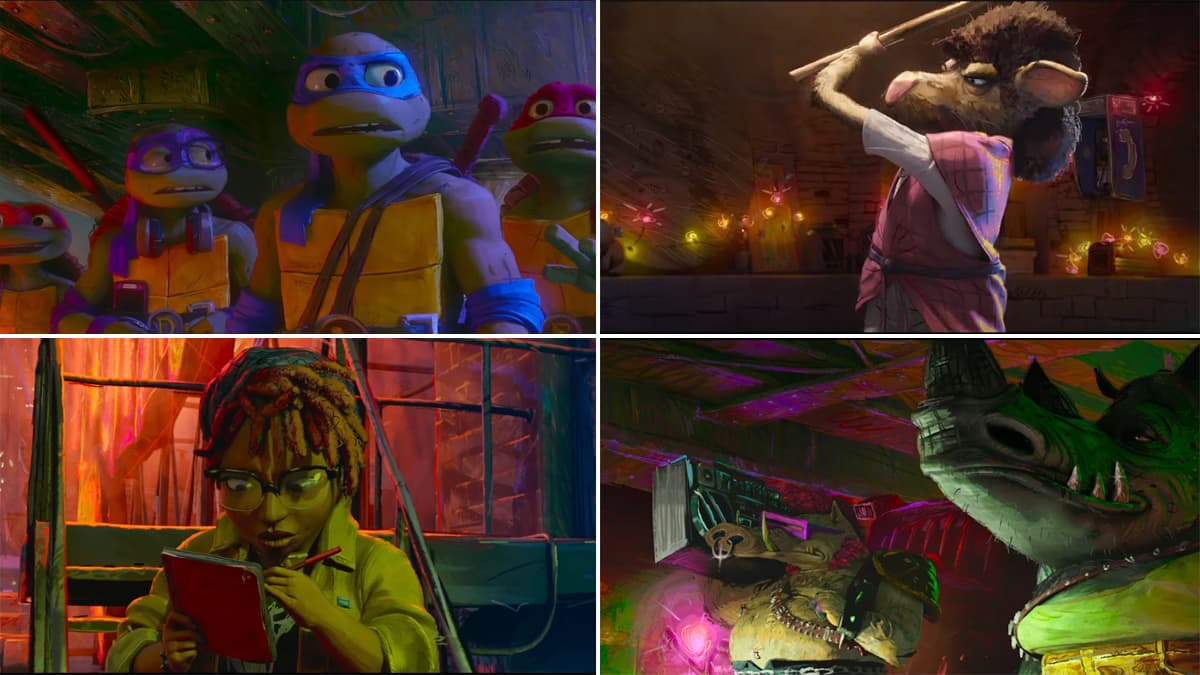 My favorite moment in the trailer is Master Splinter describing the Turtles by their virtues. Each of them having a strength that makes them unique and important to the family. It seems like the film will truly embody the heart and soul of TMNT: Brotherhood, family, and being stronger together via our individual strengths.
Seth Rogen brings fun, deep, and engaging writing to the Turtles. He just gets it. With the unique animation and character designs, it seems like the production team really understood the assignment and truly put their unique signature on it.