Share this
This past weekend, I had the good fortune to attend GalaxyCon in Raleigh, NC for an event-filled four days of fun and fandom!
GalaxyCon has everything from A-list celebrities to voice actors to wrestlers! There is literally something for everyone! That is what makes GalaxyCon the best, people from every corner of every fandom, coming together, and sharing our love and passion for the things that bring us joy!
"The Floor"
The weekend of "nerdvana" kicks off with a ribbon cutting ceremony, which officially opens up the exhibition floor to visitors seeking all manner of merchandise and access to celebrity guests! Here you will find action figures, Funko Pops, art, clothing, props and replicas…the list goes on for days.
The most important part of any convention for me, is the comic books, and they are never in short supply. Vendors can be found in multiple floor locations with $1 bins, rare graded slabs, and everything in between. If you're looking for that perfect piece to add to and/or complete your collection, you'll find it here.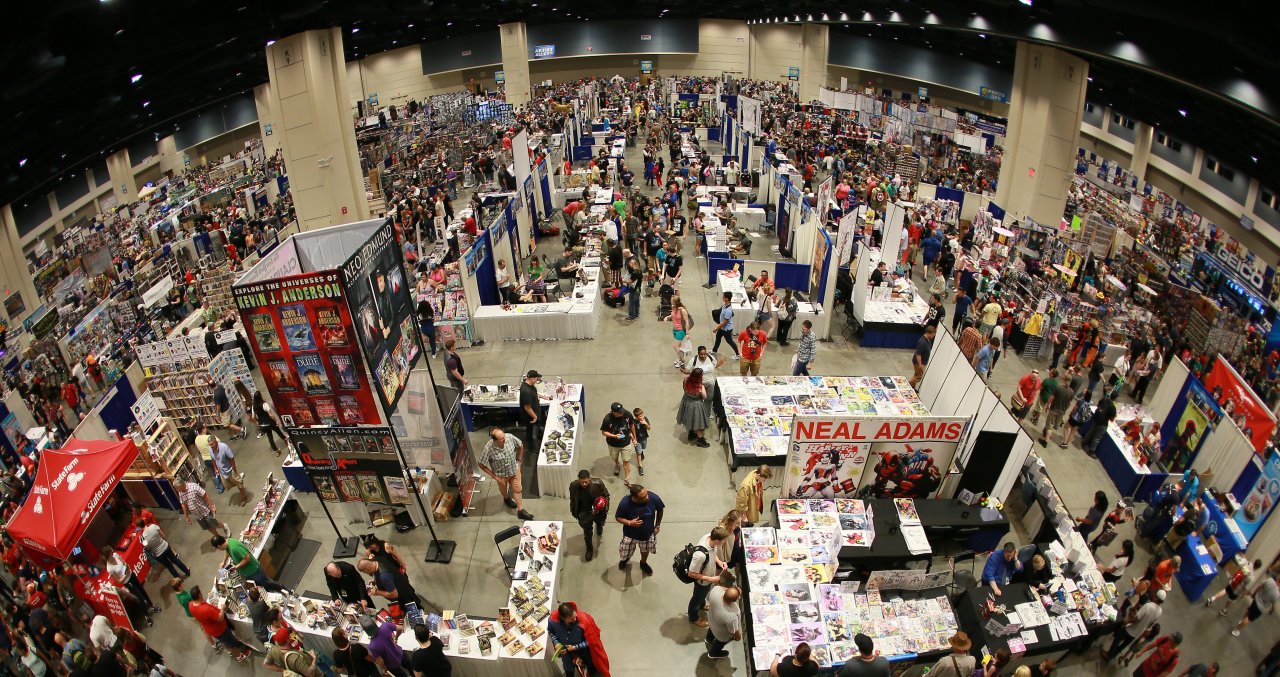 Connect With The Source Of Your Inspiration!
One of my personal favorite parts of any convention is the access to the comic book writers and artists themselves!
I had the great privilege this year of meeting and spending a few moments with one of my personal favorites, Dave Wachter. It's always a pleasure to see a work in progress and I'm always happy to buy something directly from them.
This year I was able to pick up a couple of amazing prints and a phenomenal variant cover of Army of Darkness vs. The Reanimator: Necronomicon Rising #1 from Wachter directly. The real pleasure is hearing the artist talk about the pride they have in the work and you can always tell that they really appreciate a direct purchase!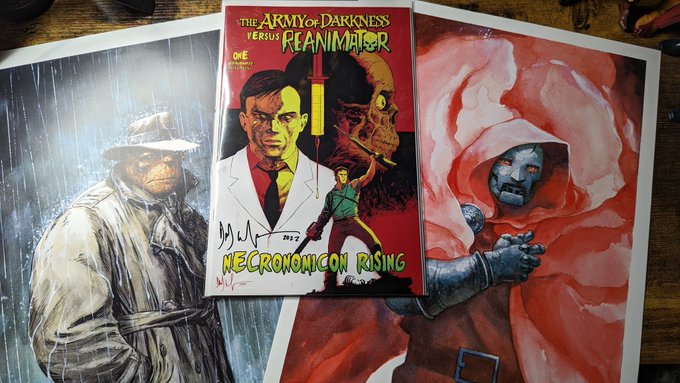 The Panels
After filling in your collection and supporting your favorite artist, it's time to learn a thing or two in a panel! The celebrity Q&A's are extremely entertaining.
As a voice actor and Star Wars fan, I just had to attend the Star Wars The Clone Wars Animated Series panel. James Arnold Taylor, Matt Lanter, and Ashley Eckstein took the stage to give us some fun stories and behind the scenes goodies.
I'm always interested in hearing about their processes, influences, and stories from the booth. It's always a blast to see these casts have so much fun together.
Actual Pro Wrestling…At A Con?
One of the unique experiences of GalaxyCon is pro wrestling, and in this case, cosplay wrestling.
That's right. You heard me. Cosplay Wrestling. FSCW professional wrestlers donning the costume and persona of some of your favorite TV, movie, and gaming characters and clashing in the squared circle. It's like a multiversal battle for bragging rights and title belts!
Can you think of anything more entertaining? Well good for you, but I can't. The cast and crew put on a great show. The wrestlers embrace crowd interaction, perform amazing high flying and technical moves, and sprinkle in some fun special moves based on their characters.
Just imagine Kylo Ren using the force to choke-slam an opponent or Spider-man grabbing an opponent with his web shooters!
Gaming For All
Last, but certainly not least, are the game rooms. With a room dedicated to video gaming and one dedicated to board games and ttrpg's, there's something to entertain you while waiting for that important panel or just to take a moment and relax away from the crowds.
I'm an avid board game and ttrpg player, so I found myself passing the time either playing D&D Adventurers League or playing Marvel Legendary, a deck building board game. I had just as much fun engaging in these moments with my friends as I did meeting any celebrity.
The only bad thing about the GalaxyCon experience is that it has to end. The whole weekend is almost surreal. It's like you're living in a different reality. Everyone is walking around, embracing their weird, wearing it proudly on their sleeves, especially those in cosplay!
Here, you don't have to hide those things that you geek out about. In this place, you can let your nerd flag fly and no one will judge you, and that's what the Nerd Initiative is all about. The only thing I can do now is wait for next year!